Johnson Adresses Parliament WIth New Brexit Plan
Johnson Urges Unity Over New Brexit Plan
Following his submission to EU leaders this week, UK PM Boris Johnson addressed parliament yesterday to lay out his amended Brexit plan. The PM urged politicians across the political divide to "come together in national interest" and back his deal so that the government can move on to addressing domestic priorities over Brexit.
Addressing recent criticism over his sincerity in wanting to achieve a deal, Johnson was keen to highlight his aim, saying: "This government's objective has always been to leave with a deal. And these constructive and reasonable proposals show our seriousness of purpose. They do not deliver everything that we would have wished. They do represent a compromise. But to remain a prisoner of existing positions is to become a cause of deadlock rather than breakthrough. And so we have made a genuine attempt to bridge the chasm, to reconcile the apparently irreconcilable. And to go the extra mile as time runs short."
The PM, who took over from Theresa May following her failure to deliver a deal, went on to say that: "I do not for one moment resile from the fact that we have shown great flexibility in the interests of reaching an accommodation with our European friends and achieving the resolution for which we all yearn.
If our European neighbours choose not to show a corresponding willingness to reach a deal, then we shall have to leave on 31 October without an agreement, and we are ready to do so."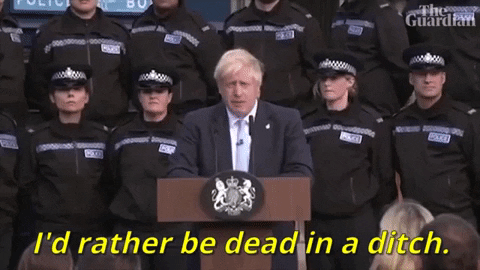 However, Johnson's new proposals which include establishing a single regulatory zone on the island of Ireland with customs checked on both sides of the border, to avoid hard border checks, have come under immediate criticism.
Jeremy Corbyn, leader of the opposition party said that Johnson's plans were not serious and were unworkable, adding that they would jeopardize the Good Friday Agreement and damage the economy in Northern Ireland. Furthermore, Corbyn added that the EU was highly unlikely to accept the proposals made.
EU Leaders Show Opposition
This sentiment was shared by Simon Conveney, the Irish Deputy PM, who said that "if that is the final proposal, there will be no deal". The Irish deputy PM was not alone either. Gus Verhofstadt, the lead Brexit spokesman in European Parliament, said that it would be "almost impossible" for the EU to approve Johnson's Brexit plan as it was.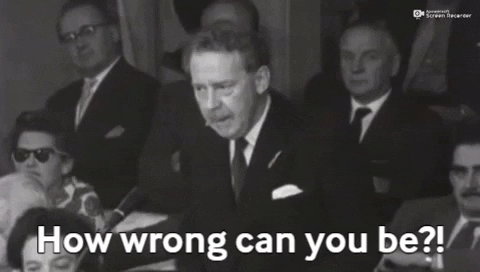 Labour MP and Mayor of London Sadiq Khan went further then other critics of Johnsons saying: "I don't think that Boris Johnson is serious about doing a deal with the European Union. I think what you saw yesterday was a fancy proposal deliberately designed for the EU to reject and then he could blame the EU, like he's blamed parliament and like he's blamed judges in the supreme court"
Hopes for Johnson successfully passing his deal have faded quickly with the European parliament's Brexit steering group issuing a statement explaining that the UK PM's new proposals are not workable, saying: The UK proposals do not match even remotely what was agreed as a sufficient compromise in the backstop."
President of the European Council, Donald Tusk, has backed up this message saying that after reviewing Johnson's plans: "We remain open but still unconvinced."
Johnson was clear in parliament that his proposals were not the very final version of a deal and he would be open to changing them. In light of the immediate, negative response, the market now waits to hear how Johnson responds.
Technical & Trade Views
GBPUSD (Bullish, above 1.2270, targeting 1.26)
GBPUSD From a technical & trade perspective. Longer term view for GBPUSD is playing out as anticipated with bullish reversal signals off the monthly pivot and retest of former highs. Now looking for GBPUSD to remain long targeting the monthly R1 at 1.2591 last. Only a break below the week's lows will negate this view.
Please note that this material is provided for informational purposes only and should not be considered as investment advice. The views discussed in the above article are those of our analysts and are not shared by Tickmill. Trading in the financial markets is very risky.