Market Braces For ECB Easing
Expectations of forthcoming ECB easing have ratcheted up another level in recent days in the wake of a set of disappointing inflation data from both the Eurozone and leading EU27 economy, Germany.
Eurozone Inflation Dips Again
Core inflation in the Eurozone printed just 0.9% in August, missing expectations of a 1% reading, while headline inflation was in line with expectations at a meagre 1%, having fallen from 1.1% over the prior month. Inflation in the Eurozone has trended steadily lower over the last 18 months moving from highs of 2.3% in October last year to the current 1% lows, only half of the ECB's inflation target.
Growing External Risks
The downward movement in oil prices since Q1 have weighed heavily on inflation. Alongside this we have seen downward movement in producer price growth and pull back in wage growth from 2.5% to 2% year over year. Furthermore, survey data reflects an environment of negative expectations among businesses given the highly uncertain domestic and external backdrop with trade wars and Brexit topping the list of concerns.
While job growth has remained buoyant, mitigating some of the downside impact from other factors, it has yet to drive a pickup in inflation. Indeed, once of the big question marks hanging on the horizon is whether the labour market can continue to hold up and how bad the impact will be on wage growth and household consumption if we start to see a decline.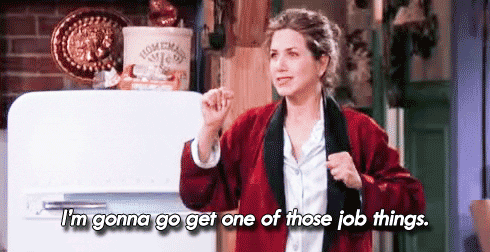 German Inflation Falls Too
Inflation in Germany echoed these readings with headline CPI printing just 1% in August, down from 1.1% in July. The decline in inflation here was, again, mainly a function of lower oil prices which reflected the downward move in global prices. Similarly, communication and durable goods have also started to decline. However, there are some positive signs, with food prices starting to accelerate. However, as yet, the unemployment picture remains firm in the Eurozone with the latest reading for July showing its lowest level since 2008 at 7.5%, where it has been stalled for two months now.
Outlook Remains Weak
Looking ahead, subdued oil prices are likely to keep inflation penned in around the 1% level which might be good for consumers but, along with the general stagnation in growth in the eurozone and the growing risk factors, both domestic and external, there are calls for Fresh ECB action.
The minutes of the last ECB meeting in July have further compounded expectations for easing, showing that the majority of policymakers now favour a package of measures being announced rather than just a single action. Given the downward trend in inflation, the ECB is likely to take significant action at the upcoming September meeting. Indeed, most investment banks are now looking for a combined move of a .20% reduction in the deposit rate, a tiering system, the restarting of QE as well as the repricing of TLTRO's.
Draghi To Act
With Draghi's term coming to an end this year the ECB chief will be keen to end on a decisive note and, while this unfortunately won't be the rate hike which he had previously hoped for, he will be keen to pass on the reigns to new ECB chief, Lagarde, having taken decisive action on current issues. If Draghi opts to hold back on any policy adjustment, while signalling further easing, the backlash could be brutal given the built up level of expectations and so at this stage, the higher likelihood is the announcement of a full suite of measures.
Please note that this material is provided for informational purposes only and should not be considered as investment advice. Trading in the financial markets is very risky.